Age Regression: Lisa's Kidnapping
Hypnotic a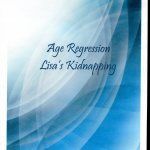 ge regression is one of the tools that I use with clients who wish to release past traumas. Care must be taken in order to be effective and avoid creating false memories. In this demonstration video you will witness an age regression without any leading. Do I sometimes guide clients based on my intuition? Of course. The key is to learn how to facilitate a session without leading.
Although Lisa's goal was to resolve a traumatic event that happened at age 10 she accomplished much more in this powerful session. You will see how easily a client can release a lifetime feeling of sadness and forgive her father through regression, changing personal history and Gestalt dialoging. Lisa also uncovers the cause for her extreme discomfort when she is in a store.
While nothing replaces in-person classroom training, you can polish your techniques by studying other people's styles. With our videos you can now improve your skills in the comfort of your own home.
1 CE hour for hypnotherapists
Format: DVD, 55 minutes
$39.95